From August 25th through the 29th was Foreign Teacher Summer Orientation. New and returning teachers worked together to plan and prepare for the coming school year. New and returning teachers put their heads together to create lessons and materials for the first few weeks of school.
Throughout the weeklong process, Principal Liu reminded new and returning staff of the school's vision to develop independent learners and responsible global citizens amongst the student cohort. And even though teachers engaged in an intensive two-day professional development the previous week, they buckled up for more professional development through SHSID's FACES program, which helped teachers to bridge the gap between theoretical and practical gaps.
The high school had a strong comprehensive orientation program, which at times saw separate departments work on the curriculum to be taught this semester, as well as revising it to make sure it is absolutely cutting edge pedagogy. The high school also held several workshops for the entire faculty, covering such topics as educational psychology and professional collegiality in the modern workplace. Principal Ma also addressed the faculty to reassure and motivate all high school teachers, instilling them with a sense of purpose.
Having gone through this process together, both new and returning teachers were left with focused mindset on the year to come and a strong sense of support from the school. All teachers are ready for whatever challenges this year may bring.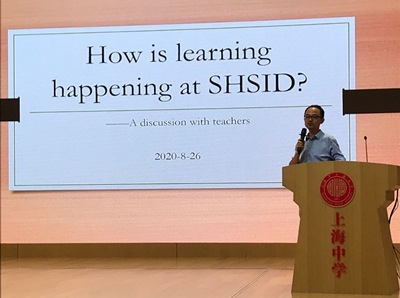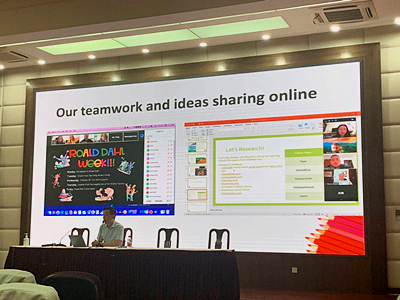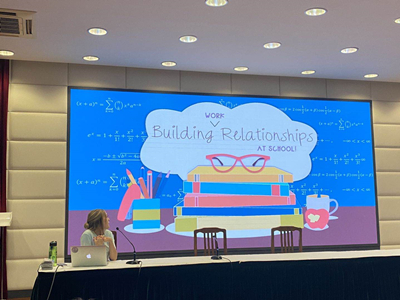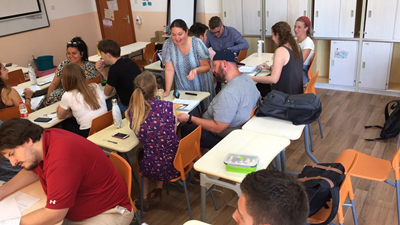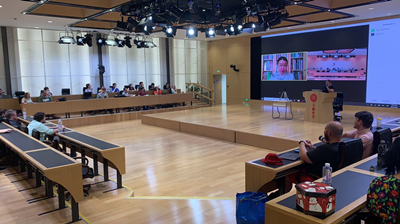 (Written by Cole Puterbaugh & Jonathan Roberts Pictures by Foreign Teachers)