Chinese Culture Week has definitely been worth the wait for all the primary students at SHSID Pu Xi Campus. Despite the current situation, all the primary students and teachers will still celebrate Chinese culture through this splendid and meaningful online activity.
The theme of the primary section's culture week is "Explore the Mystery of Ancient Chinese Culture". There are different cultural topics for every grade, and every topic has clearly shown the magnificence and charm of the long-standing Chinese culture.
The grade one Chinese teachers will show the students the magnificent history and beauty of the Forbidden City by reading many related books and by looking at the architecture of Gu Gong. The students will be inspired by all the towering and lofty palaces that have been constructed throughout Chinese history and try to design a cloth bag to reflect the beauty of the palace. They are going to draw on a real bag, and the bag will be kept as a precious memory of Chinese Culture Week.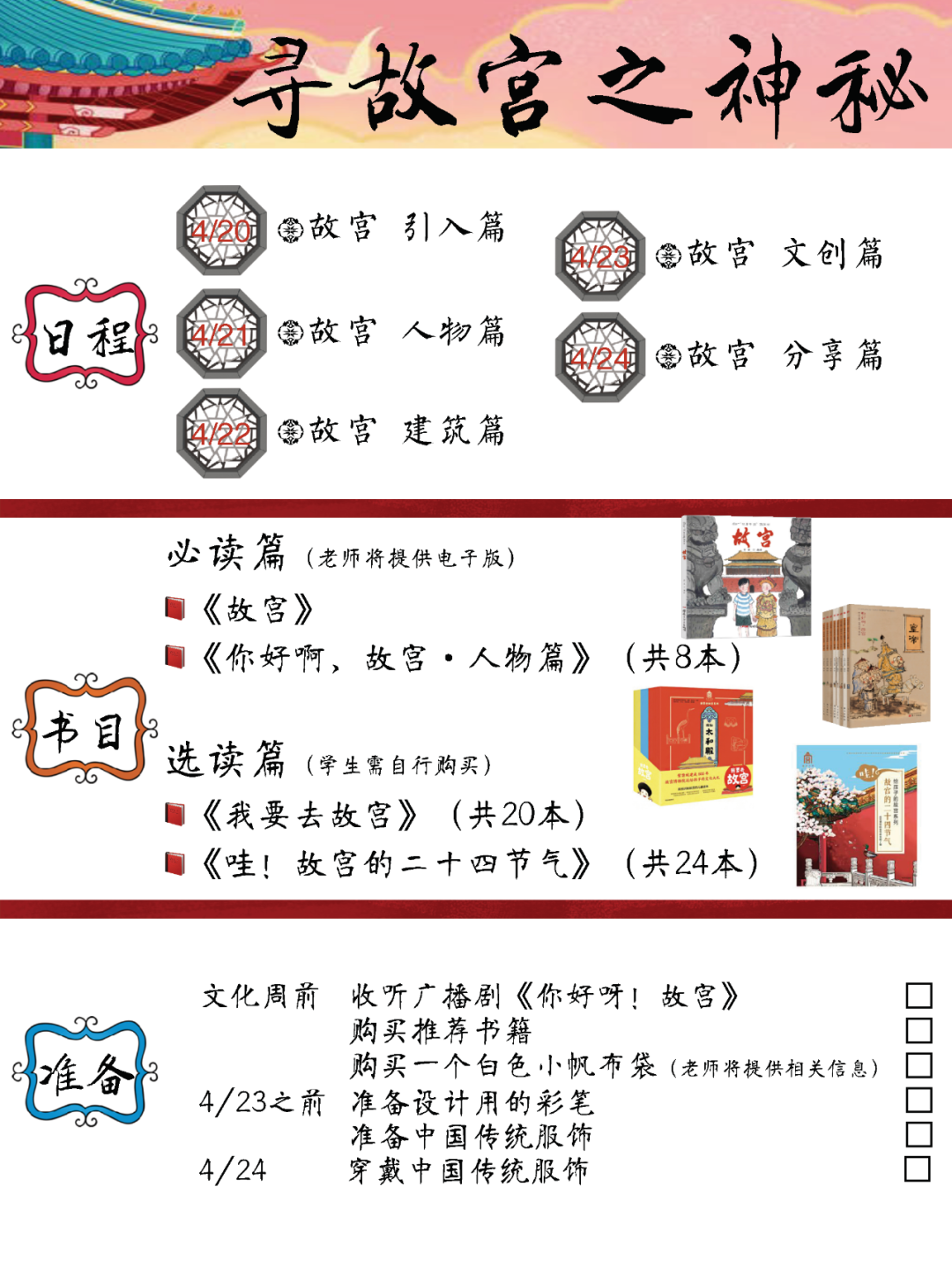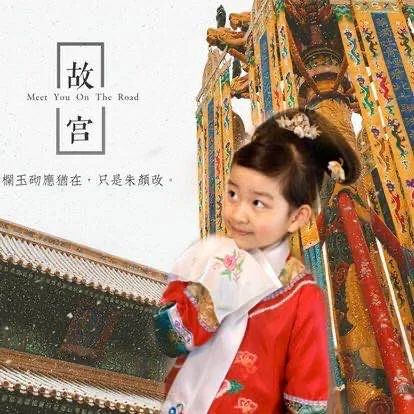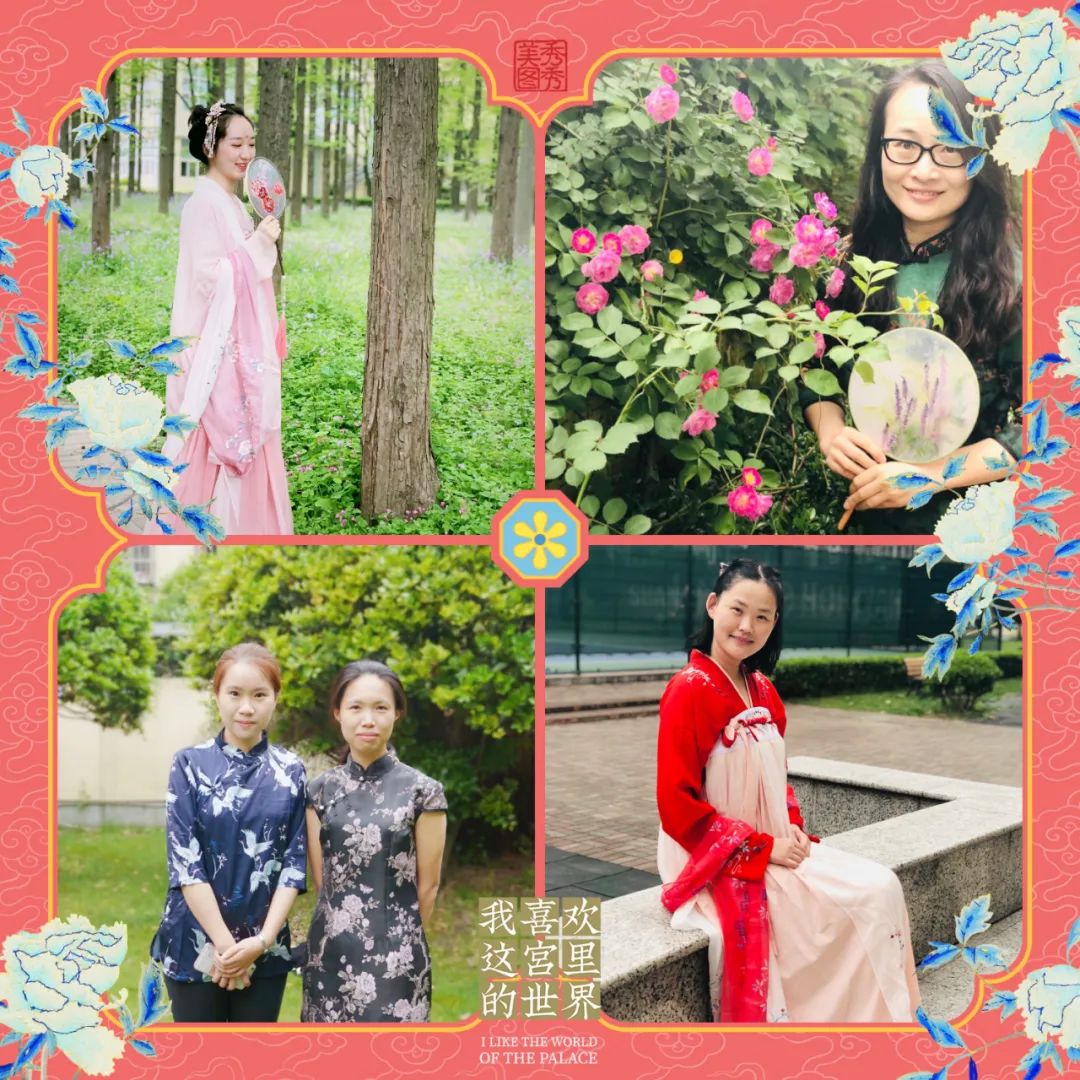 The second graders will enjoy the mighty of Chinese culture by visiting many national Chinese museums online and then answering related questions. The content will concentrate on five different aspects. and every student who finishes the task on the day will collect a badge online. Once they finish collecting all the badges for all the tasks, an exciting, mysterious award awaits them!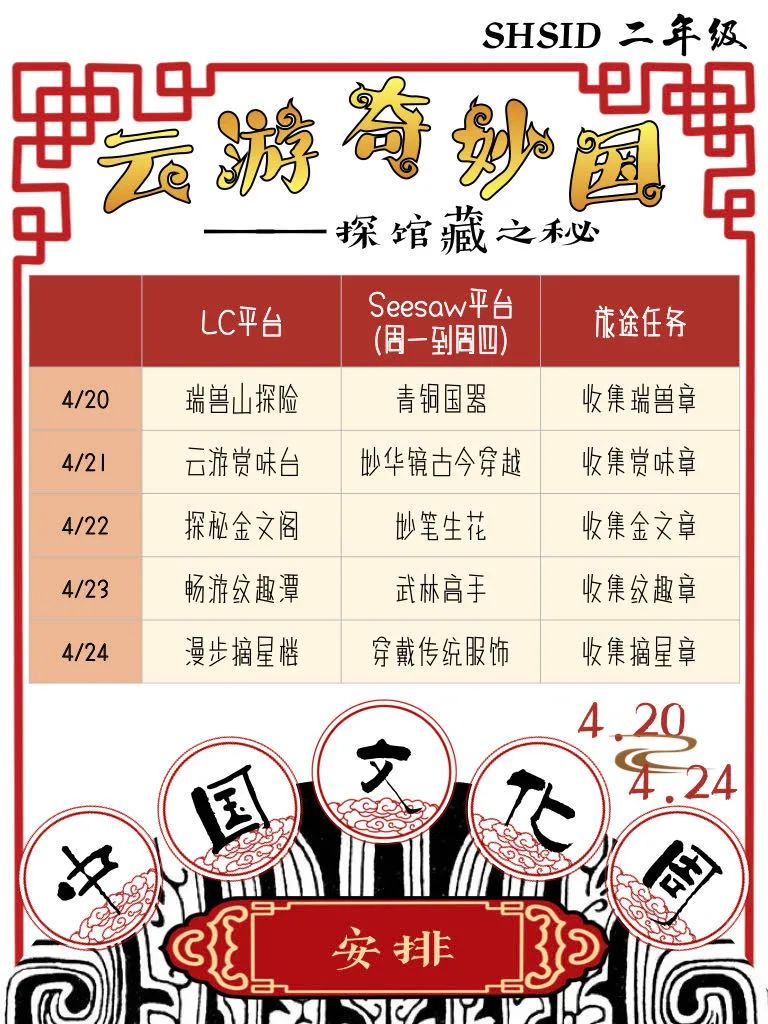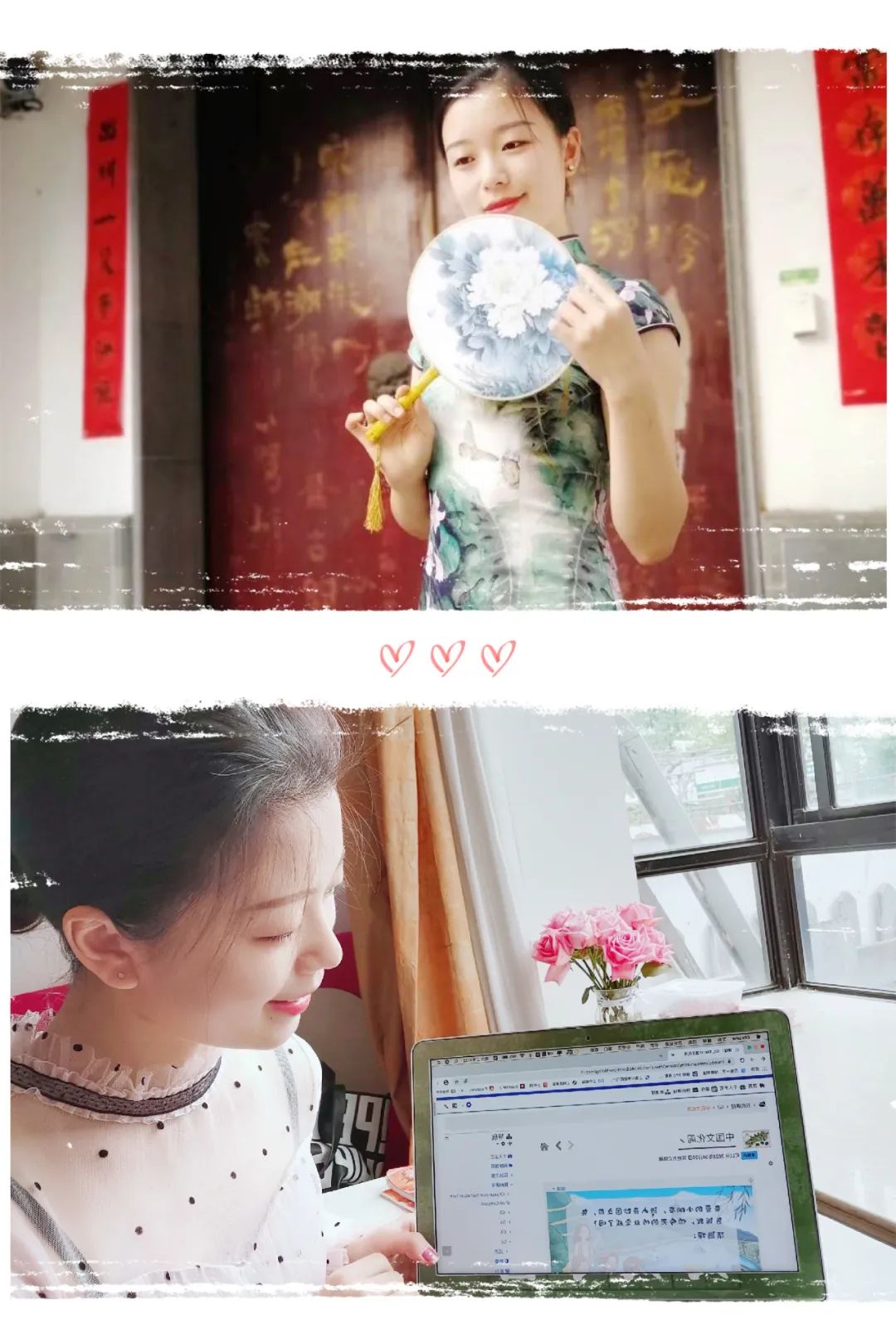 The third graders will learn a lot about the ancient Chinese poetry by reading, writing and reciting many varieties of ancient Chinese poems. The students will discuss the poems and compete online with their classmates, try Chinese calligraphy, and wear ancient Chinese costume! How elegant that will be!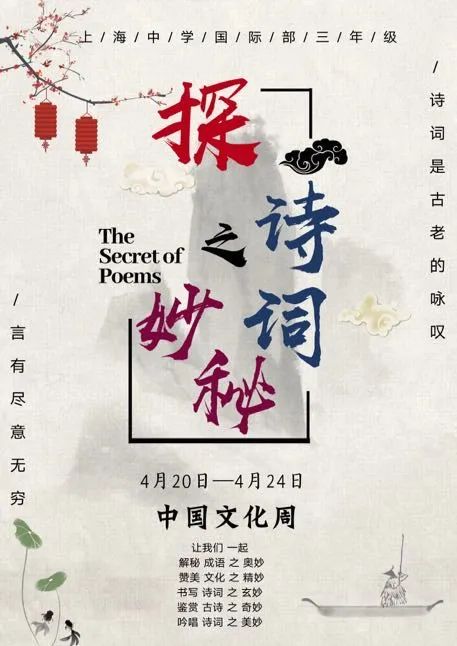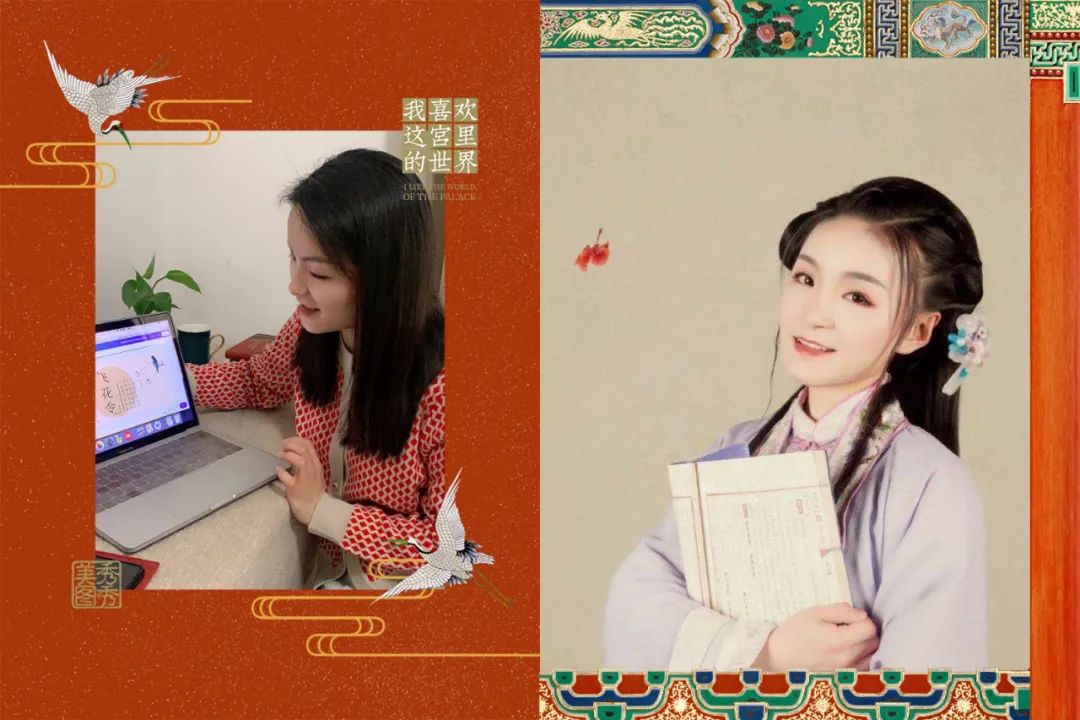 Every Chinese teacher has attempted to show the students how extensive and profound Chinese culture is by designing many splendid activities and contents. It will be a real feast of Chinese culture for every primary student. We hope everyone will learn a lot and enjoy this week!
(Written by Jane Wu, Liu Lei Pictures/Videos by Teachers)